TORQEN has partnered with OmniCapital to offer our customers transparent, safe and secure finance option, with no hidden fees or costs. With OmniCapital, you split the price of your purchase over 6, 9 or 10 monthly payment amounts that fit your budget.
The finance option is available for orders starting at £500, with a minimum 25% deposit and maximum 50% deposit.
Finance application pre-requirements:
• You are 18 or over, and a permanent UK resident able to supply UK address history for the last 3 years
• You have a gross annual income each year of more than £5,000 and a bank or building society account with a Direct Debit facility
• You are not currently bankrupt, subject to an IVA, or have any CCJs
• Provide an email address for documentation to be emailed to you
How it works
Step 1. Add to cart
Once you selected the products you'd like to order, simply add them to your shopping cart.
Step 2. Check out
Select OmniCapital as your payment option at the check out. Choose the deposit amount that works best for you, the duration of your loan and follow the application process. A real-time loan decision will be provided by our partner OmniCapital.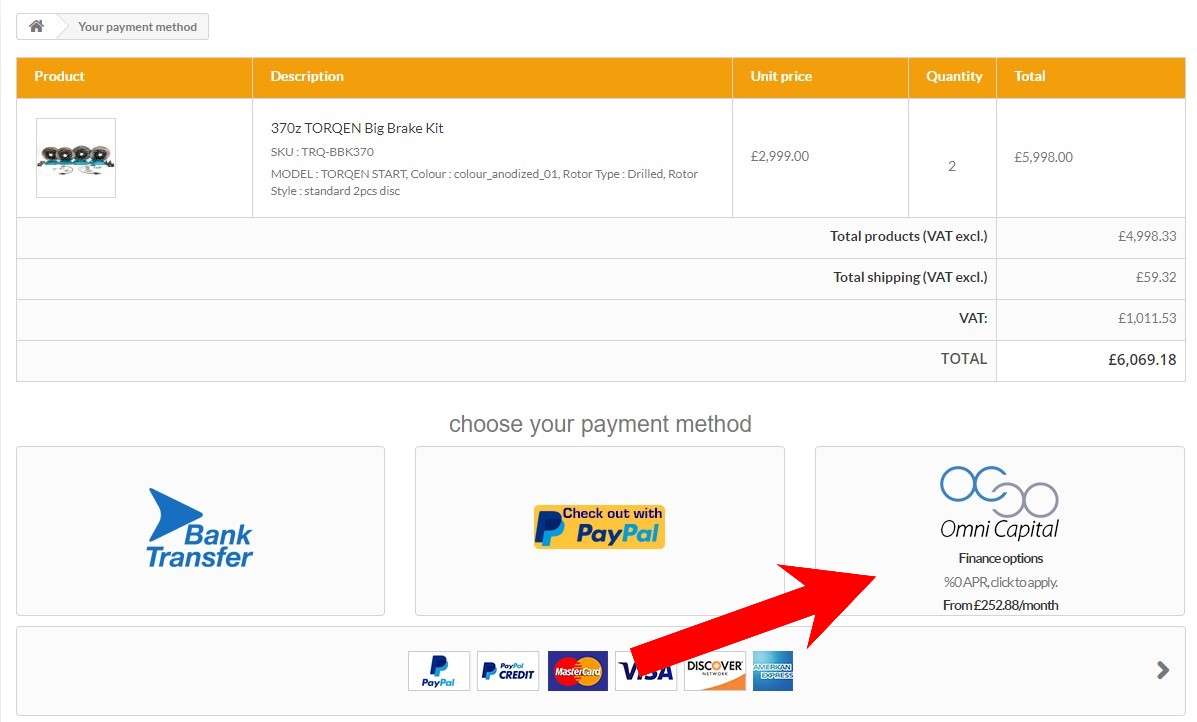 Step 3. Deposit
When your loan application is accepted, a deposit payment needs to be received within 72 hours. Once the order is complete and depending on the products availability, we will process and ship your products right to your door, via one of our logistics partners: UPS, DHL, RoyalMail, FedEX or DPD. If your order contains large items like bodykits, front bumpers, side skirts, bonnets etc. we might use a dedicated courier, man-and-a-van.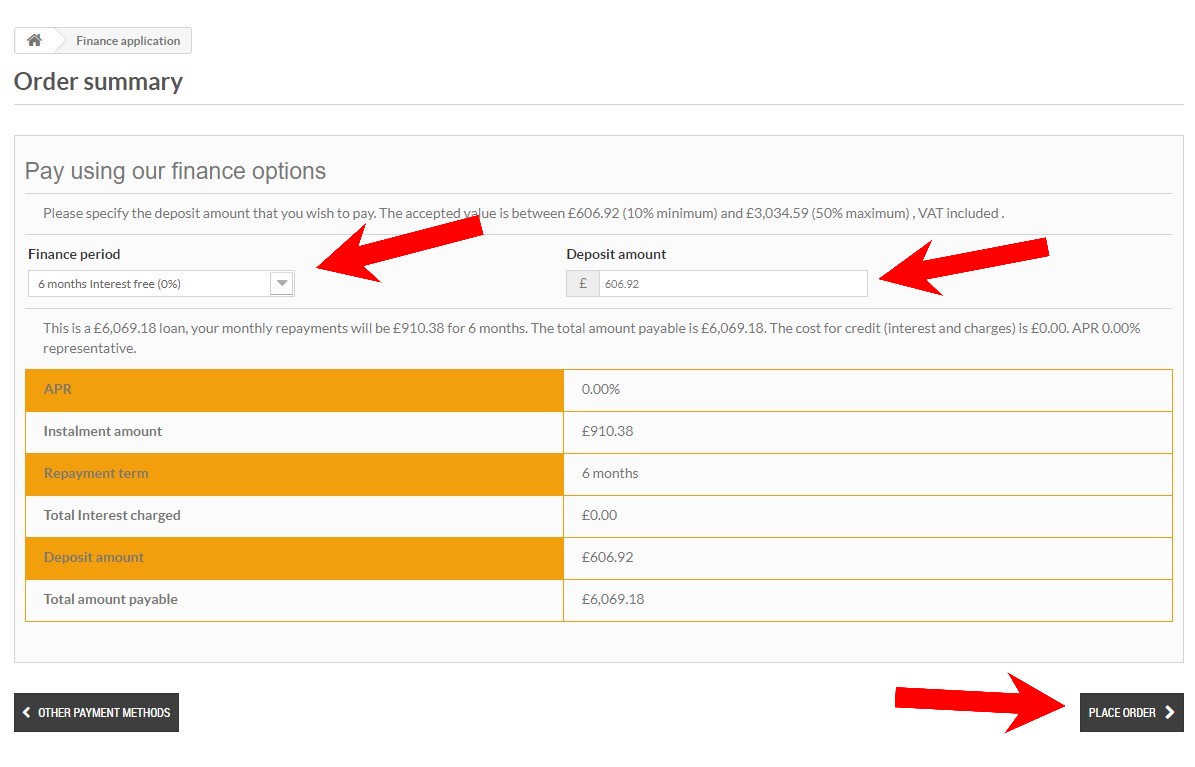 Step 4. Spread payments over time
Click Place Order button and continue the credit application on our partner's website. With OmniCapital you can receive your order right away and split your purchase into multiple monthly payments. There is no interest, no hidden costs or fees!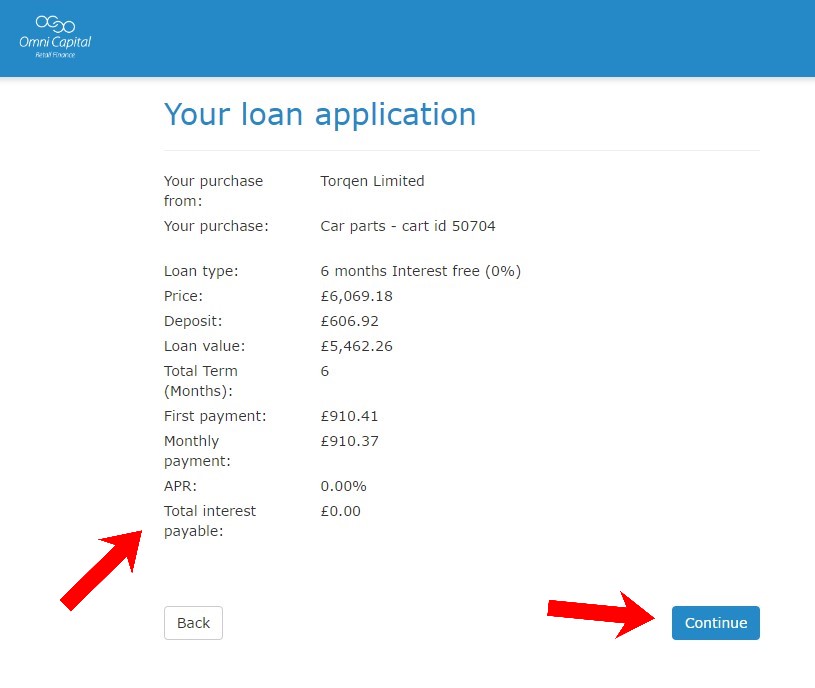 Please NOTE:
• The application will be assessed based on eligibility, credit history and affordability.
• A soft and hard credit check is taken.
• The outcome will take just a few seconds. Refer, Accept or Decline
• Sign the credit agreement electronically! No printing, signing and sending back.